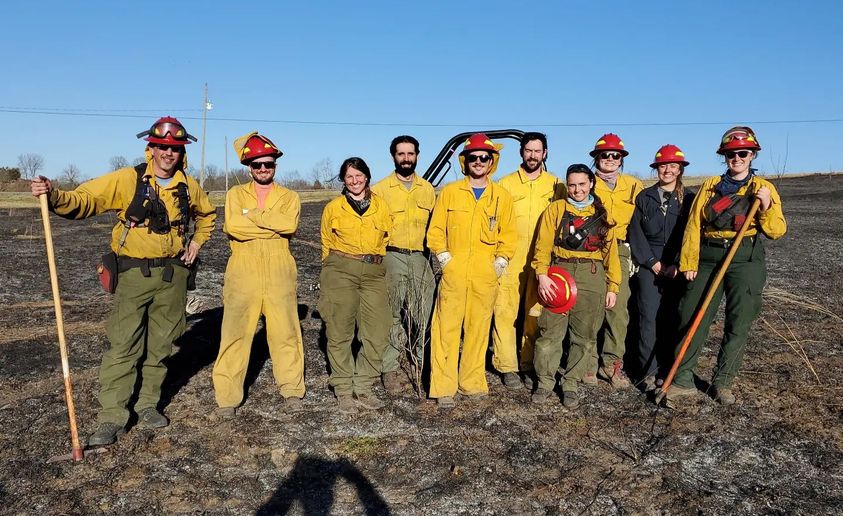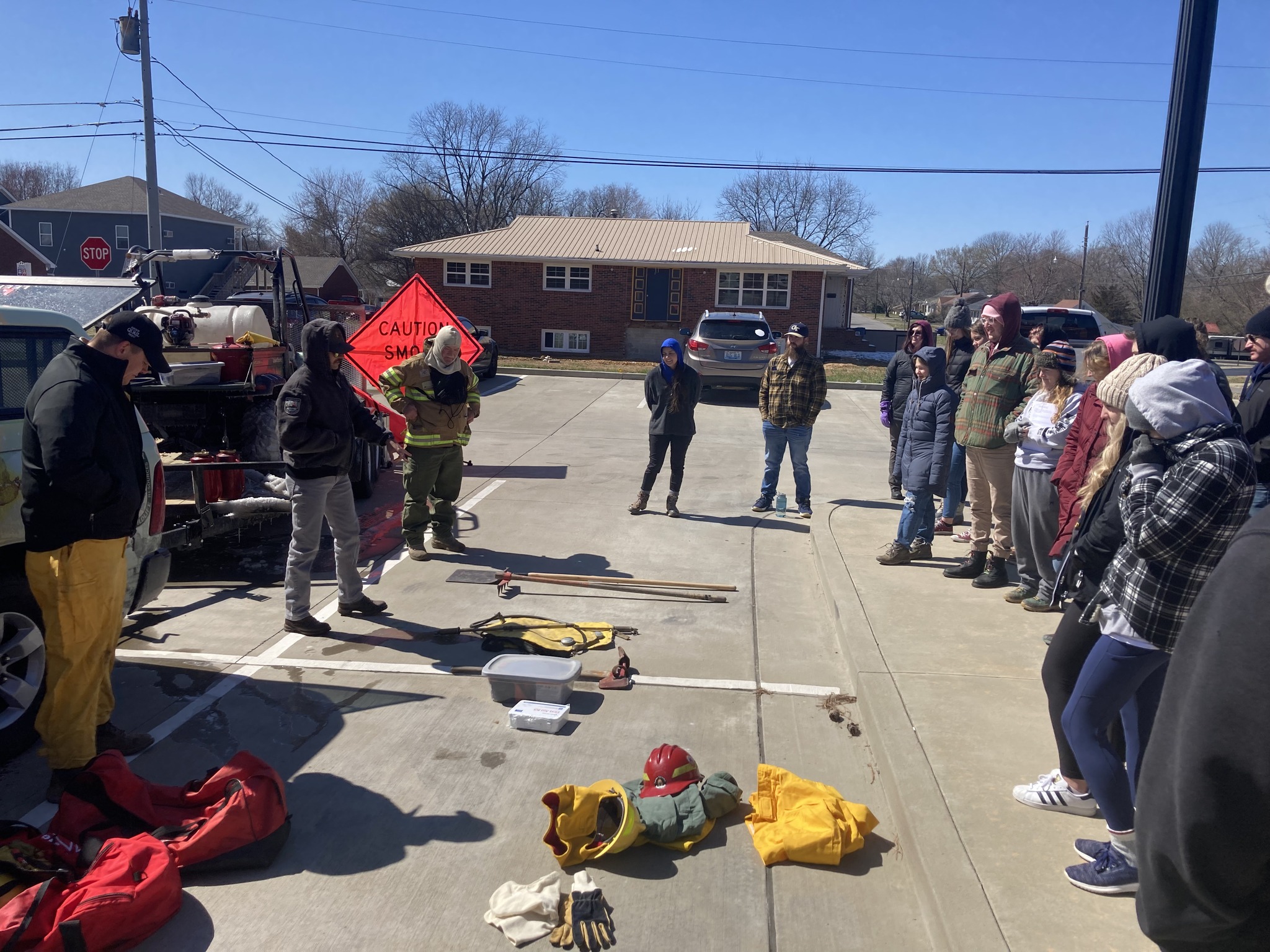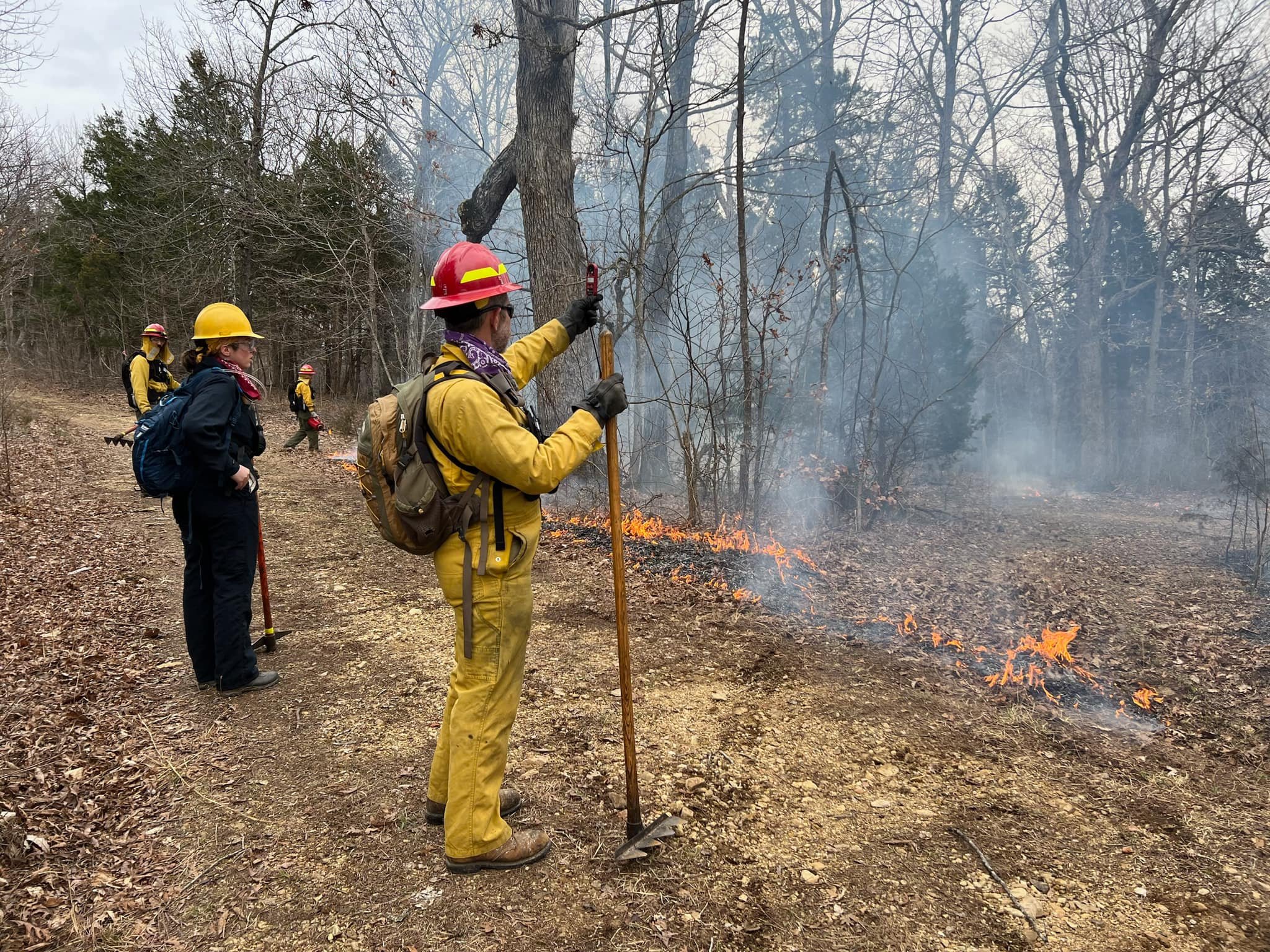 The Kentucky Prescribed Fire Council's mission is to promote understanding and enhance collaboration for the use of ecologically based prescribed fire in the Commonwealth of Kentucky. One way we seek to achieve this mission is through periodic trainings and workshops. We offer two main trainings: the 8-hour Landowner Course and the Certified Burn Boss Workshop.
8 Hour Land Owner Course
The 8-hour Landowner Course covers the basics of prescribed fire in Kentucky and is geared toward the private landowner interested in burning his/her property within the regulations set forth in KRS149.375 (fire ban seasons and burn windows).
In this course participants will:
Identify the basic factors that inlfluence fire behavior.
Identify recommended personal protective equipment (PPE) and toools for conducting a controlled burn.
Discuss firebreak installation and fire suppression.
Discuss how to safely light and conduct a controlled burn.
Identify safety issues, Watch Out situations, and LCES (lookouts, communications, escape routes, and safety zones).
List the elements needed to be addressed in a properly written burn plan.
Gain a basic understandind of the various laws governing controlled burning in Kentucky.
Upon completion, participants will be given a certification that allows them to:
Participate as a volunteer crewmember with KPFC agencies (Please reach out to individual agencies as sometimes additional qualifications are required).
Participate in KPFC offered Learn and Burns.
Fall 2023 Course offerings
September 30th, Morgan County, read more
Interested in participating in this course and other trainings?
Sign Up
for the training mailing list and be contacted about future opportunities.
Learn and Burn Workshops
Learn and Burns are conducted by members of the KPFC with the purpose of providing those who have completed the 8-hour landowner course experience on a controlled burn. Participants will work alongside prescribed fire professsionals to implement an educational burn.
This provides participants the hands-on experience and knowledge to be able to safely conduct controlled burns on their private lands.