The Kentucky Prescribed Fire Council hosts a conference-style, two-day, annual meeting for its members. This meeting is filled with presentations from fire professionals, hands-on field trips, and networking opportunities. The annual meeting provides opportunities for fire practitioners to provide updates on their work across the state, meet with committees, and share resources. Fire practitioners, land owners, land managers, and interested students are encouraged to join.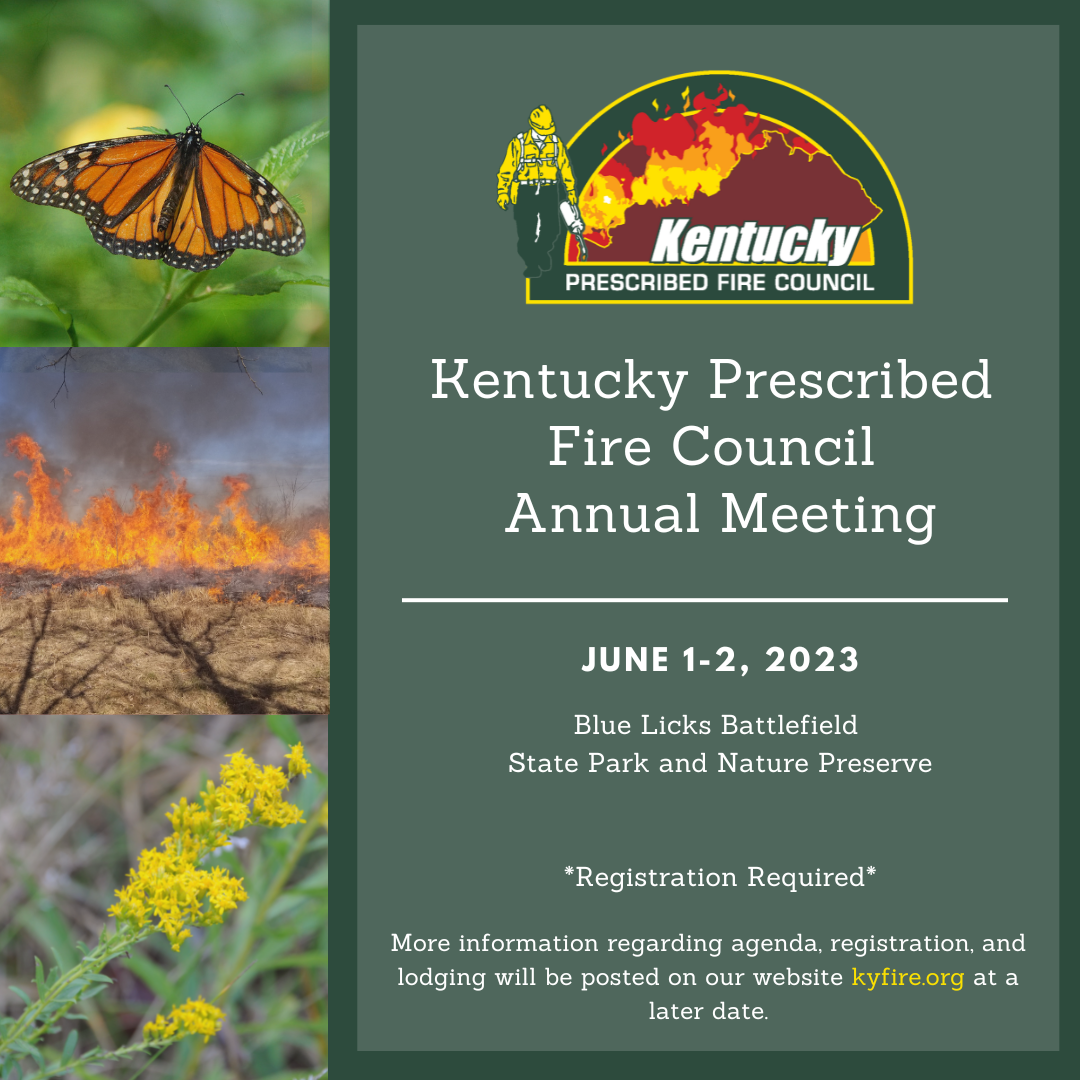 2023 KPFC Annual Meeting
When: June 1st-2nd, 2023
Where: Blue Licks Battlefield State Park and Nature Preserve
Registration: 50$ per person. Use this Link to register.
Lodging: State Park rooms are filled as of 5/18. Alternative lodging can be booked in Maysville or Paris Kentucky (about 30 mins from the park).
Meals: Dinner for 6/1 is included in registration at the State Park dining hall. A bagged lunch can be ordered for 6/2 (to take on field trip) from the dining all upon check-in at the event.
Please see the Agenda for presentations and field trips.